PTC Information
WELCOME TO THE EAST PTC (Parents and Teachers for Children) PAGE
2019-2020
| | | |
| --- | --- | --- |
| Co-President | Dawn Lanzarotta | 513-675-8989 |
| Co-President | Sara Griffin | 513-312-1109 |
| Vice-President | Jamie Gille | 513-882-7080 |
| Vice-President | Rebecca Price | 502-797-3346 |
| Vice-President | | |
| Treasurer | Renee Ernst | fairfieldeastptctreasurer@aol.com |
| Secretary | Katie Furniss | 907-978-3965 |
| Box Tops | Michelle Durling | |
| Volunteer Coordinator | Sarah Elmore | 513-240-3238 |
| Scholarship | Sarah Elmore | 513-240-3238 |
| Newsletter | | |
| Bulletin Board | | |
| Donations | | |
---
Ways You Can Support East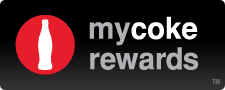 Coke Rewards
Look for and save codes (not UPCs, rather, the 12 letter/number codes) designated as My Coke Rewards® codes on bottle caps and packaging for brands including: Coca-Cola®, Diet Coke®, Sprite®, Dasani®, Powerade®, Minute Maid®, Fanta®, Barq's, Fresca®, Vault®, Pibb® & Mello Yello®. If you are already registered for a My Coke Rewards account (or if you opt to register for one), you can donate points directly online by signing in, entering codes and then clicking "Spend your points" then "Donate to Your School."
For more information, go to
:
www.mycokerewards.com
---
A+ Tyson Labels
In your grocer's freezer section, look for Tyson Products that display the Tyson Project A+ logo. The label you save is easily identified by looking for the simple 1, 2, 3 Program Steps! Each label is worth $ .24 cash! Send in your labels today!
---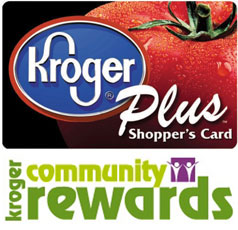 Kroger Rewards Program
Kroger has a program where it donates a portion of purchases of those enrolled back to a non-profit organization. You just need to use your Kroger Plus card and enroll at the following link. This does not cost you anything. If you would like to help Fairfield East through this program, please use this link:

Help us Collect Box Tops for Education!
This year's goal is to raise $2,000 to purchase many wonderful things for our children to enjoy at school. Here are some easy ways to help:
Clip Box Tops from hundreds of participating products. Each label we collect is worth 10 cents for our school. If you have any questions, please feel free to contact
fairfieldeastptc@gmail.com