Substitutes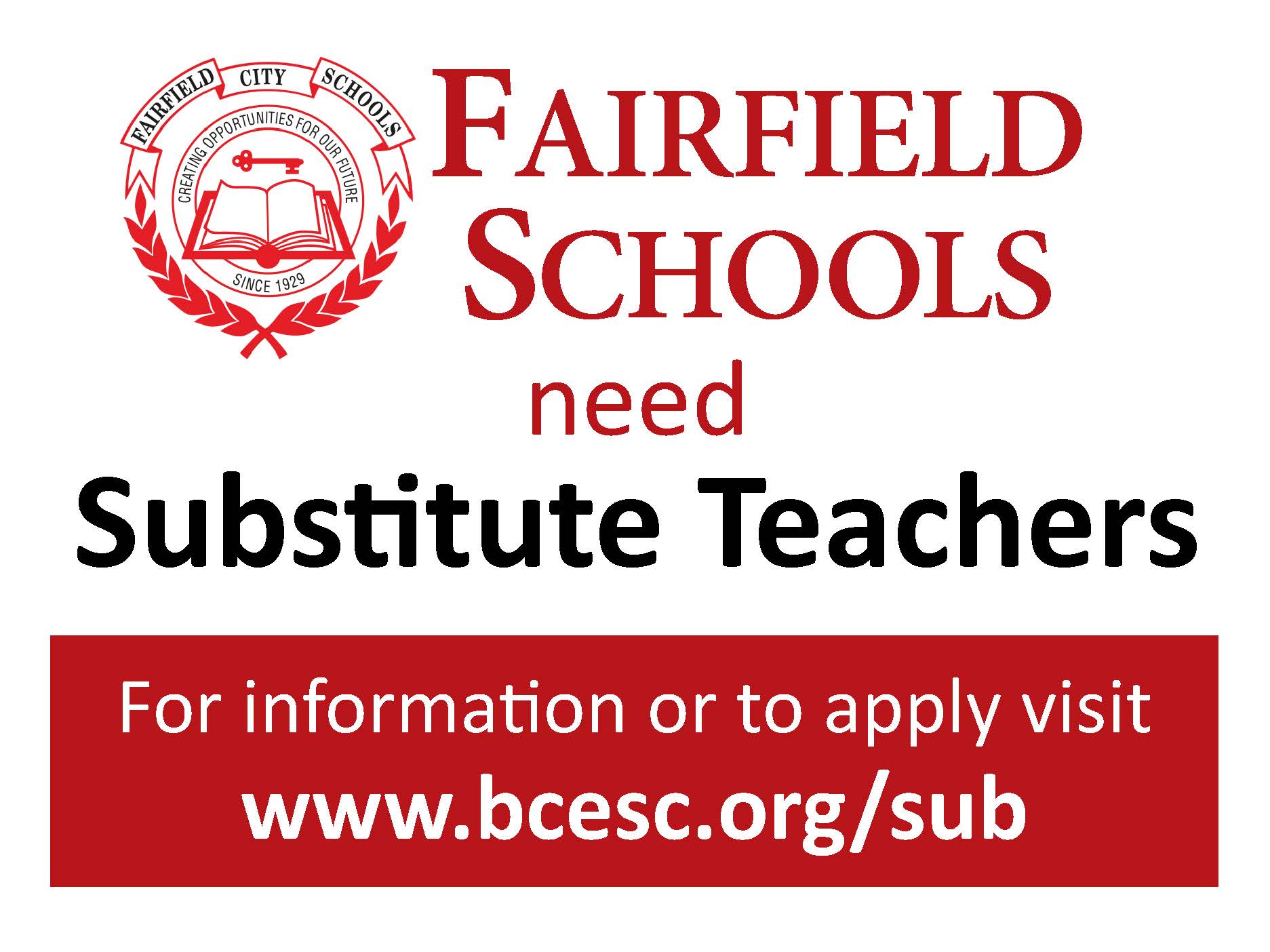 INTERESTED IN SUBSTITUTE TEACHING?
Fairfield is hiring substitute teachers for the current school year. A Bachelor's degree or a valid teaching credential from the Ohio Department of Education is required.
INTERESTED IN BEING A CLASSIFIED SUBSTITUTE?
Classified substitute positions include the following: Educational Aide, Bus Driver, and Nurse. Applications are now being accepted for all substitute positions.
To view a list of all current vacancies, and to apply please click
here
. All individuals seeking employment with Fairfield City Schools must be fingerprinted; both BCI and FBI background checks before working in the district. The cost for this is $46, payable by cash or check at the time of being fingerprinted. To schedule fingerprinting, please call 513-829-6300.
Fairfield City School District is an equal opportunity employer.