Minority Recruitment & Retention Committee
Minority Recruitment & Retention Committee (MRRC)
---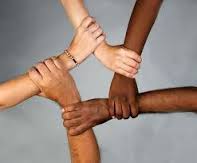 The goal of the Minority Recruitment and Retention Committee is to recruit, hire and retain teachers, administrators and staff of color. Meetings are the second Monday of each month in the Fairfield Administration Building from 4-5:15 p.m.
MRRC members are:
Latrice Watkins, Teacher, Intermediate School
Lyn King, Registered Nurse, Middle School
Gina Gentry-Fletcher, School & Community Relations Director
Roger Martin, Assistant Superintendent
Kim Wotring, Principal at West Elementary School
Denise Hayes, Principal at North Elementary
Keena Westmoreland, Teacher at West Elementary School
Katie Myers, Director of Human Resources
Jill Collins, Supervisor of Human Resources
---
MRRC-Sponsored Activities
Future Teachers Program cards and letter writing sessions.

Volunteerism at Rethreads, which serves low-income families (many of them from FCSD) by providing a free shopping experience for clothing, shoes and accessories donated by the community.

Charitable collections districtwide to benefit programs and services for Fairfield families in need.

Participation in career fairs to recruit high-quality teaching and administrative candidates for open positions.

Social networking events for minority staff.
---

Minority Recruitment & Retention Committee