Support Staff Member of the Year
Support Staff Member of the Year 2016-2017: Mr. Mario Amaya
Mario Amaya, our Support Staff Member of the Year, has an office at Central Elementary, but he has mad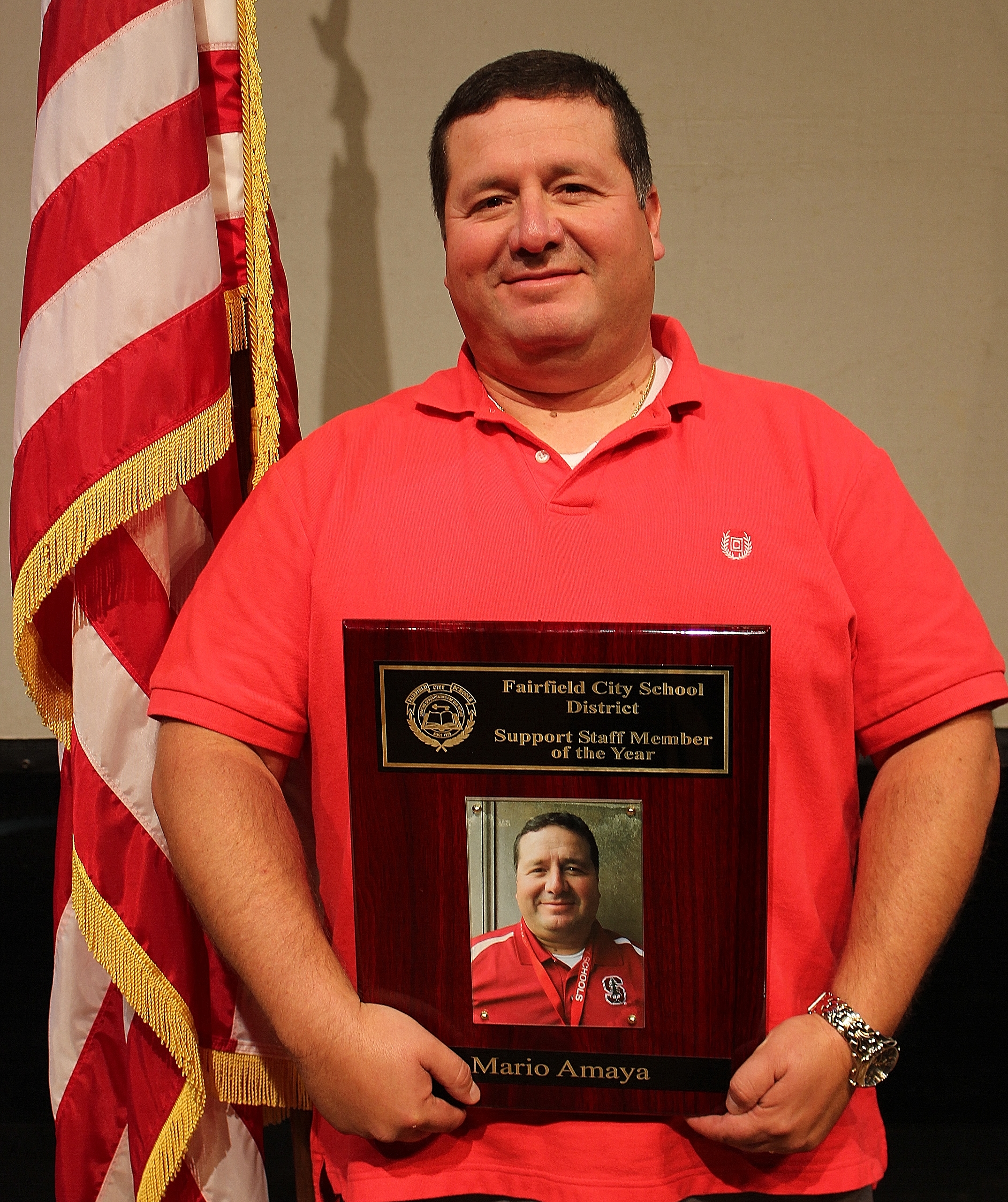 e a positive impact on each building and many students, parents, and staff members. In fact, he received nominations for this recognition from multiple buildings.
One person described our recipient as someone that "always works above and beyond to ensure that we are doing what is best for the students in our district. It is hard to imagine working with every building in the district, but he appears to manage this task with ease. He is always quick to respond to any of the needs from the building, which is an amazing feat. He takes the time to know our students' families so that he can communicate about their needs and concerns. He has earned the trust of the families that he works with, and they truly value his opinion. He is a model of integrity and commitment to the teachers, parents, and students with whom he interacts.
There is no debating Mr. Amaya's value to our schools, our students, our parents, and our community. What is most amazing about him is the fact that regardless of how busy he is, one would never know. When he walks into a building or a meeting, his body language and demeanor sends a message that he is genuinely happy to be there and happy to serve. He is an asset to our district and community. He serves as an outstanding liaison between our school district and our ESL community. Our district is stronger and better because of his service.
Mr. Amaya's dedication, expertise, and ability to build strong relationships are just a few of the reasons that he has been chosen for one of our highest honors and awards.

Support Staff Member of the Year